Vagablonde Travel Process
How It Works
detailed process from beginning to end
Vagablonde Travel is a full service travel agency specializing in destination weddings, bespoke luxury travel, romance travel, groups, and adventure. As a top performing agency, we have relationships with hotels and travel partners around the world which means when you book a trip with us you will receive the VIP treatment- receiving special amenities like daily breakfast, upgrades, resort credits and more! Our team of travel stylists is constantly traveling the world discovering the best destinations, hotels and experiences this beautiful world has to offer so we can make sure our clients have nothing but the best!
Please review our process and packages before contacting us to get started. We are here for any questions you may have aside from beginning the planning process. Our desire is to make this process easy, comfortable and seamless for you!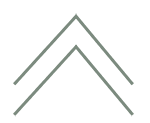 Consultation
Talk with a travel stylist to determine what planning package best fits your needs.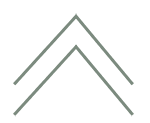 Package Options
From basic planning to the works we can do it all. Purchase your planning package and let the fun begin!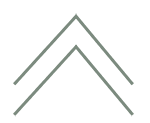 Questionnaire
Fill out our detailed questionnaire to let us get to know you, your travel needs and wishes and then leave the rest to us.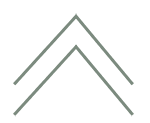 Book It
The itinerary is all set and agreed upon and the only thing left is too book your trip! Bon Voyage!
Planning Packages
Choose which package fits your style the best
Note: This fee covers up to 7 passengers on the same itinerary, is non-refundable should you decide not to book and this fee does not go toward your total booking.
Basic Planning

$

99

one-time fee

Have you already been researching for your perfect trip? Did you find the location, resort and dates you want? This package is for you! Let me make sure you are getting the most bang for your buck! *must be ready to place deposit.

We will price match your pre-built itinerary with the top vacation suppliers in the industry to make sure you are getting the most value for what you've found!
The ``Works``

$

299

one-time fee

This package is our specialty. We can provide a single destination handcrafted itinerary including hotel(s), flights, transportation, suggested excursions, destination recommendations, and when applicable rental cars, trains, guides, and everything in between or multiple destination options (2+ countries with 3+ hotels/resorts).
We make sure you don't miss a beat with this package! Because these packages are handcrafted and loaded with detail we do not provide multiple resort options.
This is also the perfect package for Disney Vacations!
Full Service

$

199

one-time fee

Hotel, flights, and transportation.
Proposal includes up to 3 hotel/resort suggestions in one destination.
This is the perfect package for an all inclusive vacation in Mexico and the Caribbean.
Need multiple destination options, check out "The Works" package!
So What Are You Waiting For?
take the first step in making your dream vacation come to life
Style Your Trip